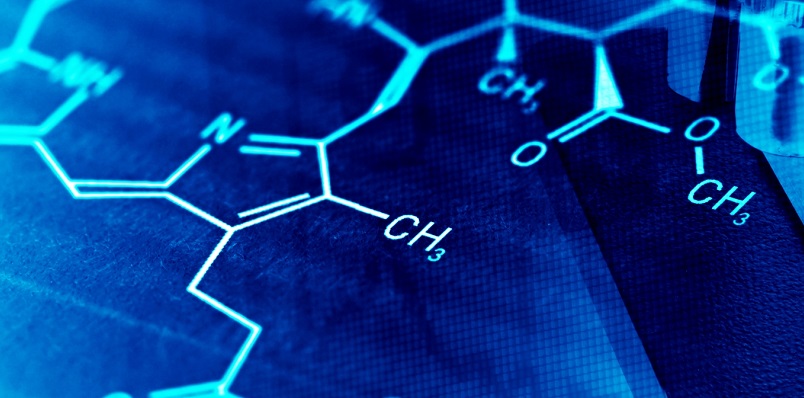 A few years ago, if you had a degree in chemistry you could travel the world. But nowadays, people have doubts, when it comes to this subject, because they do not know if they will be able to find a job that will offer them a good salary, if they will study chemistry or biochemistry. We will tell you from the beginning that chemistry is one of the most fascinating subjects, you can study in a college. It is one of the sciences that are around for more than 1000 years and it had and still has a great impact on the world you know today. Chemistry is crucial for the world, because it touches every person's life and it influences our daily existence. Chemistry has a huge impact on the clothes we wear, the food we eat, the air we breathe, the soil, energy, shelter and energy the planet is offering. The latest chemical technologies developed are improving our life on multiple levels, and they offer solutions to problems like energy usage, materials usage and health problems.
Experts consider chemistry a central science, together with medicine, biology, mathematics, physics and environmental sciences. It is essential for people to have knowledge of chemical processes and chemicals, in order to understand the biological and physical phenomena. If you will join the world of chemists, you will be one of the experts who understand the universe and who use their knowledge to improve the life of the human race. Everything is chemical, no matter from what point you are looking.
Before deciding if you apply to a chemistry bachelor's program or not, you should know what a chemist does.
What will you do if you will become a chemist?
The persons who do not have knowledge of chemistry do not know that the behaviour of ions, molecules and atoms have a direct impact on the way the world is evolving. You will have to understand the phenomena in order to understand the problems the world is facing, and to find solutions to these problems. During an average day, you can compare the protein content of meats, check if the water we drink contains insecticide, study the way DNA molecules combine, find new medical treatments, or analyse rocks from the planet, or from the universe.
Why should you choose this career path?
You can access multiple job opportunities
Multiple companies worldwide are looking for professional chemists to occupy one of their open positions. Chemists can work in multiple industries; therefore, if you are not restricted to a certain location where to find a job, you can check the international jobs, companies are listing. From pharmaceutical companies, to firms that manufacture coatings, all of them need chemists to help them create high-quality products.
You can become a teacher, if you have knowledge in this domain, you can teach chemistry from middle school to university, depending on your studies.
In case, you prefer to work in the chemical industry, then you can be the one who develops fragrances, flavourings, polymeric materials, preservatives or even medical treatments. Lately, chemists are hired as environmental scientists; therefore, if you have the needed studies, you can apply for positions like chemical salesperson, chemical engineer, chemical information specialist, chemical oceanography, and other similar jobs.
There are also career paths, you may not consider obvious at the first glance, because they do not require extended chemistry knowledge. For example, domains like patent law, forensic science, art conservation, toxicology, molecular biology, pharmacology, nuclear medicine, medical technology, or medicine, may not seem professions a chemistry graduate can access. The fact is that you can apply for one of these positions if you acquire chemistry knowledge via an online class, or you have a degree, because you have the needed information and skills to perform at your job.
Your chemistry degree offers you the possibility to combine it with work in multiple fields; your role is to explore the opportunities that arise.
You will find your work extremely rewarding
A great number of chemists work in research and development projects. You can choose the domain you are passionate about, and you can decide the project you will handle. Depending on the position, you have within the project; you can expect to spend a certain amount of time in the lab, or you checking the theory behind a project. You should expect your role to change through your career, because different projects require different work.
You are part of an international science
As stated before, chemistry is considered a main science worldwide. This industry has provided key employees in companies and laboratories worldwide, so you can always opt for relocation, if you want to explore other aspects of your profession. The fact that the principles of chemistry are the same, across the globe offer you the possibility to decide where you want to study, and where you want to work.
You should show your future employer that you are internationally minded, because the majority of large companies have headquarters in multiple locations. They want from their employees to be open to changes. This profession will offer you the possibility to explore the world, and to attend international exhibitions and conferences.
You will be financially rewarded
When choosing a career people often check the financial prospects. The average salary for a chemist is higher than the average salary of the average worker, and this is valid worldwide. For example, in the USA, the chemists who have a bachelor degree earn around $70,000 and the ones who have a master's degree earn around $90,000. The average worker gets around $40,000, so you can compare the numbers. And considering that you have the possibility to work abroad, it means that you can choose the job offer that suits your needs.
If you consider these reasons good enough to convince you to become a chemist, then you should know that you will need low level knowledge in mathematics and in at least one of the other sciences, to be admitted to a university that offers chemistry and biochemistry classes.